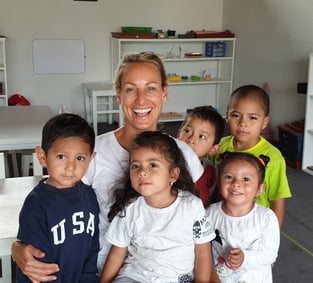 Romy, an Australian volunteer English teacher, spent six weeks teaching at the Paula Weiskopf Daycare Center, where she also had the chance to use Moomin Language School with the children. She shares her experiences below.
For six weeks I was fortunate to work with amazing women and incredibly loving and smart children at the Paula Weiskopf Foundation.
I feel so lucky to be a part of their nurturing community. The women at the PWF are hands on in the school, daycare, after-school care and extracurricular activities, totally focused on all the kids. Their positive, hard-working attitude and devotion really makes the environment one which is like a family, one big happy family.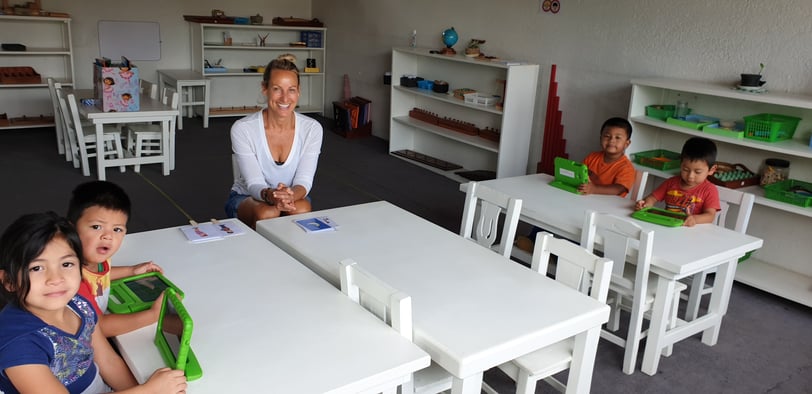 I was given the opportunity to supervise, assist and nurture the kids every afternoon whilst they learned English from the Moomin application, using a tablet. The Moomins program they use to teach them English is engaging and interactive, enabling the kids, who I received in groups of 4 or 5, to hear, touch and see, which helps them retain new information better. The children learn at their own pace, most using the tablet for between 5 to 15 minutes. I was able to witness the kids become more confident, develop their memory skills and of course say words in English out loud. They love to beat their last score. If they scored one star at the finish of a session, they went for more stars the following session.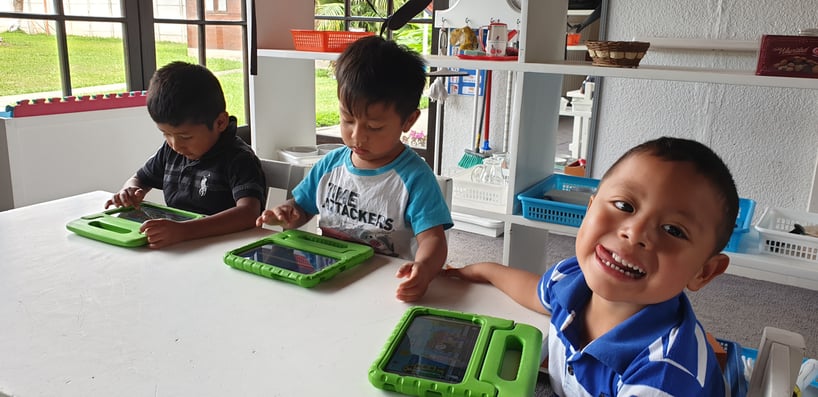 As English is the international language of communication, this program allows the children the chance to be bilingual and will in time open up new opportunities for them and their families. I loved the afternoons we spent together, they always left me with a big smile. I could see how much they enjoy the Moomin program and look forward to learning which is a huge plus. They are all such smart and special children and I feel very lucky to have shared in their education and see the benefits of the Moomin program. Thank you to Rebecca, Norma, Sandra, all the ladies involved and mostly, thank you to the gorgeous little people who will one day rule the world, I will miss you all!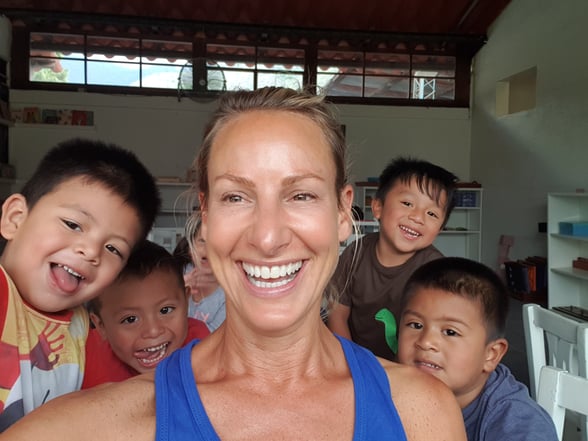 Since March 2019, the Paula Weiskopf Foundation and Moomin Language School have collaborated to bring early English learning to children in Guatemala - you can read their previous post here.