Moomin Language School has been in use in Norlandia kindergartens in Finland since 2016. Now the kindergarten chain and Playvation, the company behind Moomin Language School, have expanded the collaboration into Poland together with Lenovo.
One of the biggest private kindergarten chains in Finland, Norlandia Kindergartens runs daycares in the Nordic countries as well as in the Netherlands, Poland and Germany. Gilbert Heith, the Director of Norlandia in Poland, was excited to begin the cooperation with Playvation because Norlandia Poland wants to be at the forefront when it comes to adopting innovative solutions for early education and because of the positive experiences from Norlandia Kindergartens in Finland. Playvation joined forces with Lenovo to deliver the full package: Playvation's research-based, playful language learning solution coupled with state-of-the-art equipment from Lenovo.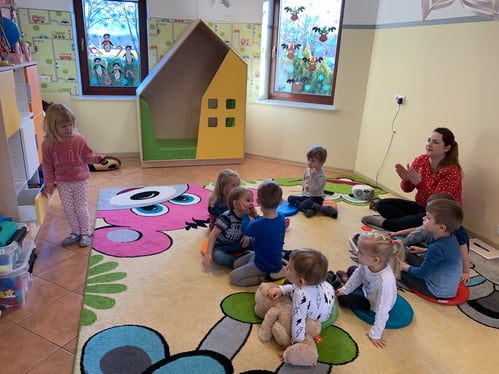 Norlandia's operations in Poland started in 2017 and it now has 12 kindergartens around the country. Moomin Language School was introduced in the kindergartens last summer, after which there has been a growing number of children using in the service. "The feedback from the parents has been really positive!" says Róża Szyperek, headmaster of one of the kindergartens using the service.
More information:
Contact details:
Anu Guttorm, CEO, Playvation Ltd. / Moomin Language School
anu.guttorm@playvation.com +358 407 463 810
Gilbert Heith, Director, Norlandia Przedszkola
Gilbert.Heith@norlandia.com +488 8270 1456
Olli Lehtisalo, CEO, Norlandia preschools International
olli.lehtisalo@norlandia.com +358 40 844 2695
Timo Toukola, General Manager, Lenovo Finland
timo.toukola@lenovo.com +358 50 311 1147