The Benabdallah Private School Group in Marrakech, Morocco has started a collaboration with Playvation to offer Moomin Language School in their kindergarten. The kick-off was celebrated dashingly in the kindergarten with the Finnish Ambassador Anne Vasara visiting the children.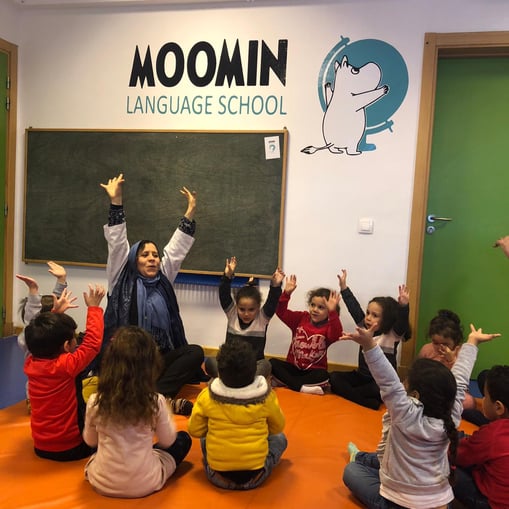 The prestigious Benabdallah Private School Group offers education to children from kindergarten to high school. The school collaborates with Finnish teachers and follows students throughout their schooling to make their career a success. The development of the children is at the heart of the school, and it has been designed to emphasize the balance between education, art, sports, culture and respect for the environment.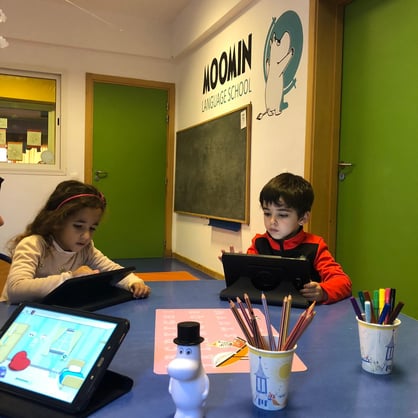 Moomin Language School has been integrated into the Benabdallah kindergarten's daily activities. The teachers and children have been excited about the service as it offers an effective, safe and unique research-based technological solution for teaching languages to young children. The service allows independent learning and offers tools for developing language skills in social interaction with other children. Moomin Language School is based on a storyline and Finnish education philosophy, and it supports the development of future skills.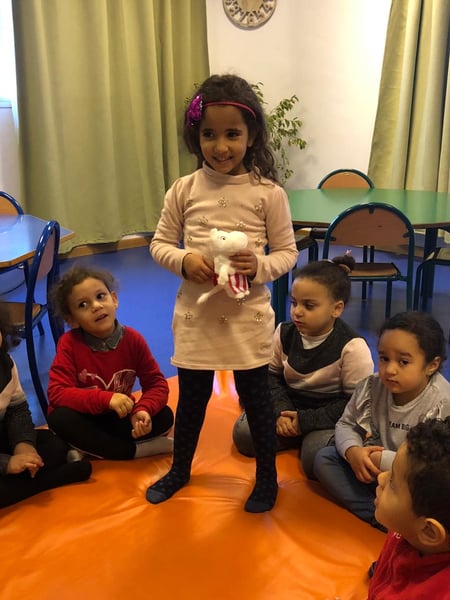 More information:
Moomin Language School
Benabdallah kindergarten (in French)
Contact details:
Anu Guttorm, CEO, Playvation Ltd. / Moomin Language School
anu.guttorm@playvation.com +358 407 463 810
Adnane Benabdallah, founder, Benabdallah Private School Group
direction@groupescolairebenabdallah.ma +212 66 125 1718