Johanna Yukie Syrjä-Sano, who lives in Shizuoka, Japan, started teaching English with Moomin Language School in April 2020. Due to COVID-19 she also tried online teaching for the first time with the service. Below she shares her experiences.
I've been teaching English to children in Japan for over 35 years, but for the first time I feel that they actually really love the experience. The children practice spontaneously by themselves instead of having to be told by parents all the time, which used to be the case with the material we used before.
Learning with Moomin Language School is a playful and fun experience for the children, and they are highly motivated. I can see the shine and sparkle in their eyes. I can also see the parents' excitement as they watch their children really get into it.
The parents were excited about this innovative program, and the children couldn't wait to start using it. This fun online program is just the thing we need as the Corona virus is spreading in Japan and around the world.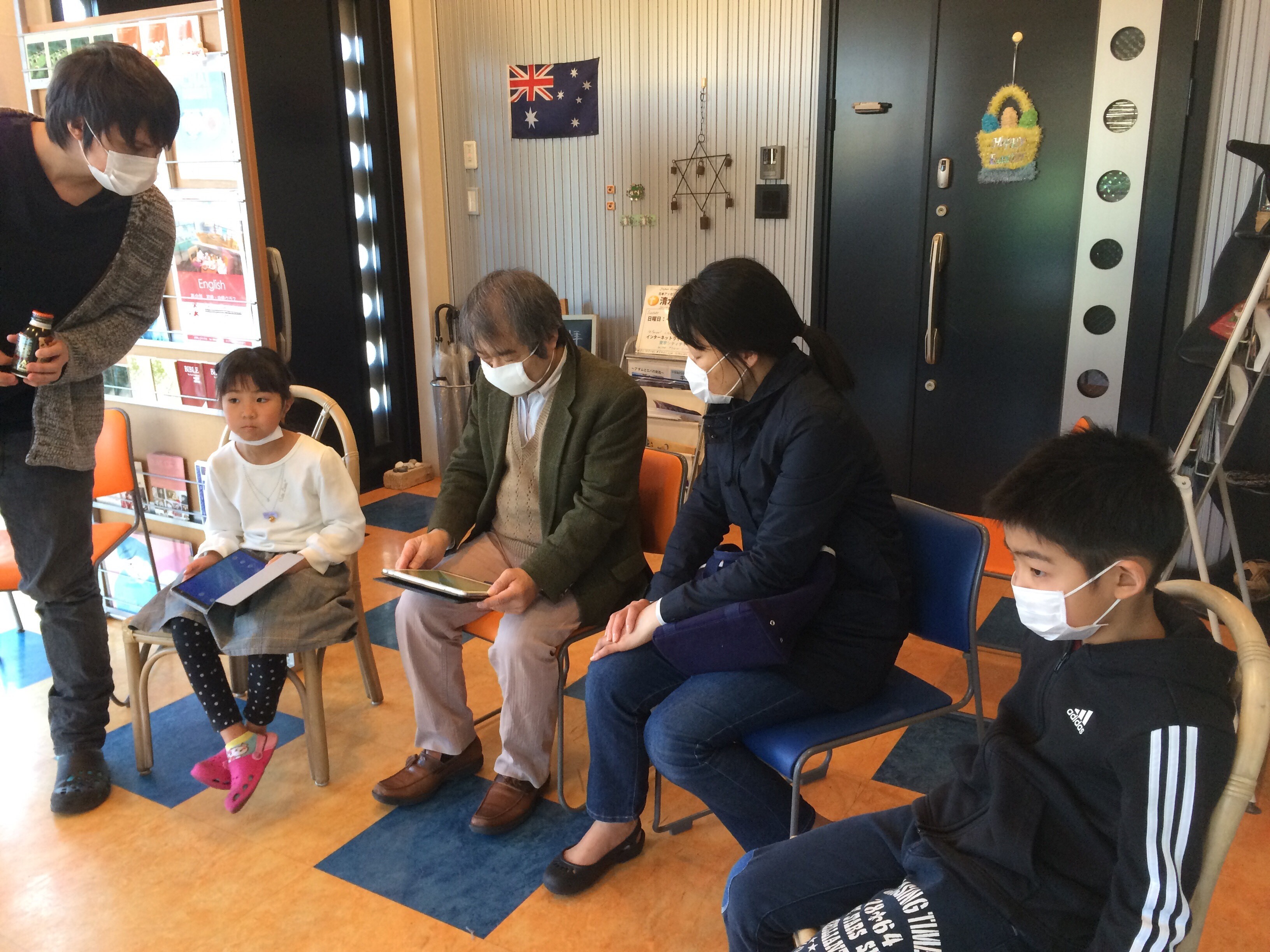 Parents and children trying out Moomin Language School's learning application
Playful lessons online
This was the first time for both me and the children to have online lessons, and once we got used to it, it was a positive experience for all. We were using a LINE group chat which is the most popular form of network in Japan.
I could see that the online studies really boosted the children's confidence and independence in many ways. One mother said that her son was very excited to have online lessons because he had seen his parents do online work and was very keen to do something like that himself.
Online lessons from home also made it possible to do some innovative things that we couldn't do during regular lessons. For example, I could ask children to show me their favorite English book or something in their room or house. Children get very excited about showing their special items to their friends and teacher. It was also great to see the parents' involvement in the lessons. In some cases, the computer was in the family's main living area, and I could see the mother cooking dinner in the background, which was fun.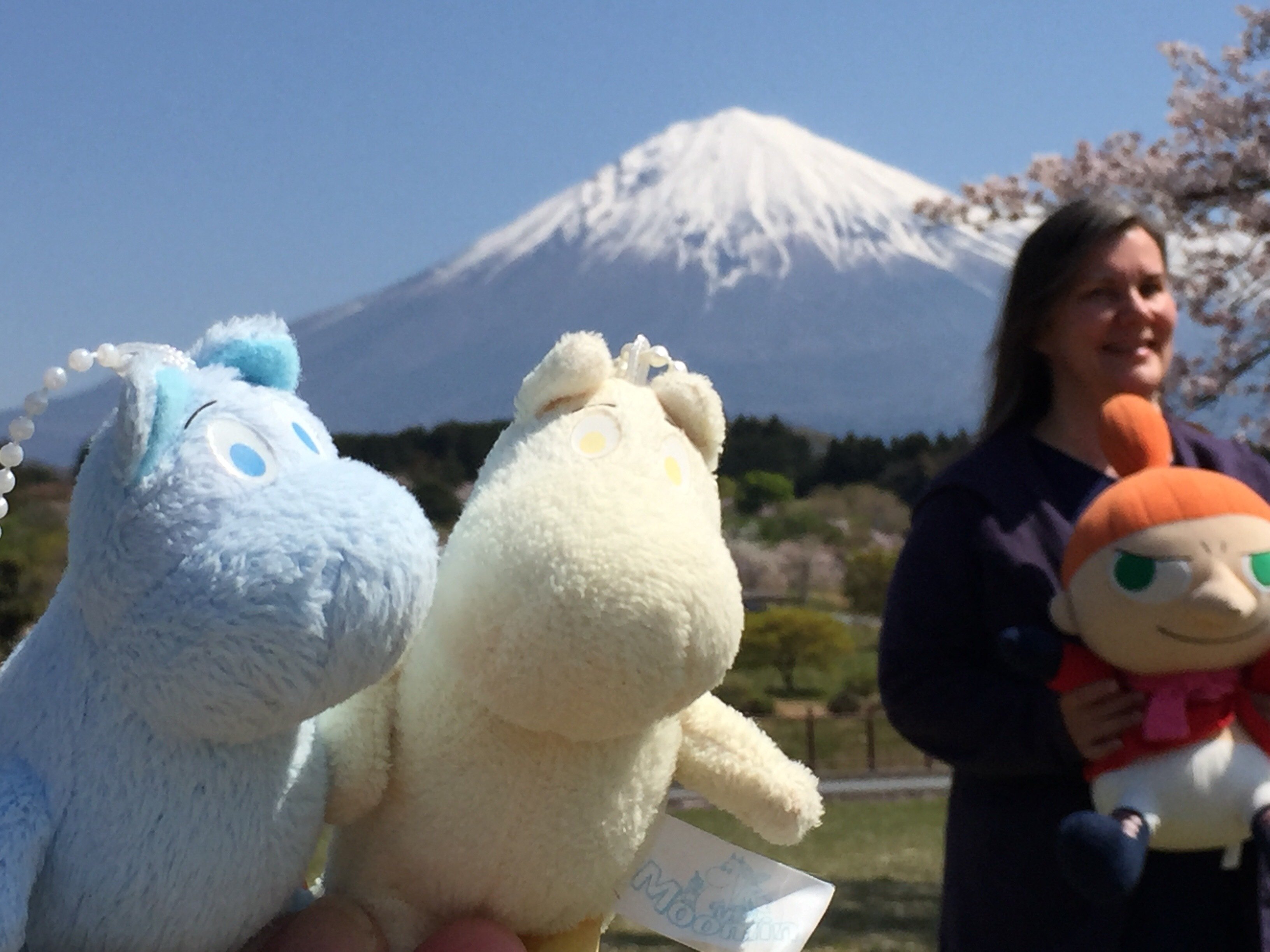 Moomins are very popular in Japan
Although most schools and after-school classes in Japan are gradually getting back to normal, we never know when the second or the third wave of corona hits. That's why it's good to be ready to go back online any time. Once you have the system set up and know how to use it, it is a very convenient way to keep the playful lessons going in any situation that may arise in the future. Nothing should rob the children of this fun way of learning English every day and every week!